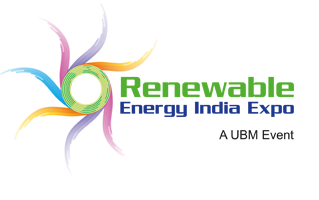 India Renewable Potential 'Mind-boggling,' SkyPower Strategist Says
The potential of renewable energy in India – and the price tag needed to realize it – was highlighted on Jan. 20 by a panel of energy and financing experts.
"The potential is huge – the number of gigawatts is mind-boggling," said Amit De, senior strategist at Canada-headquartered solar developer SkyPower Global.
Speaking at a panel discussion at the World Future Energy Summit in Abu Dhabi, De said that SkyPower has committed to build 18 GW of solar projects in India by 2022.
"We see India as a very competitive market, but it has fantastic opportunities," De said. "There are challenges in terms of the grid, some states are not so easy to do business in, and it would be nice if regulation was more streamlined, but renewables will change the face of power generation in India."
Pranav Mehta, chairman of the National Solar Energy Federation of India, said there was "exponential growth in India" for renewables, and added that the growth would be built on "four pillars."
"Firstly, volume – if the volume is there the business will come; second, spread – spreading renewables throughout the country is needed; third is technology and fourth is infrastructure," Mehta said.
He also said India had gone from zero renewables to 5,000 MW in just a few years and "we are going to have 20-times as much."
Ashish Sethia of Bloomberg New Energy Finance said that for India to fulfil its renewable energy targets, $20 billion of capital will need to come into the market each year.
"Last year it was $11billion, so we need to double that number," Sethia said.
He added that India was "the only major economy in the world that has power market growth of between 4 and 5 percent." Not even China, he said, could compete with that.
Vikas Dawra, managing director of Yes Bank, India's fifth largest private sector bank, stressed the urgency of a renewables rollout: "One third of Indians don't have access to the grid – that's 330 million people.